News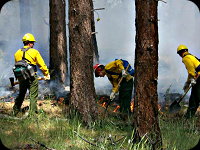 South Central Oregon Fire Management Partnership (SCOFMP)
Monday, March 31st, 2014, 8:46:47 AM PDT
Lakeview, Oregon - Effective April 1, 2014, the South Central Oregon Fire Management Partnership (SCOFMP) wildland fire operations will be dispatched from the Lakeview Interagency Fire Center (LIFC), located at 1000 South 9th Street in Lakeview, Oregon. This opening is approximately one year after the announcement to consolidate the SCOFMP dispatch centers in Klamath Falls and Lakeview in this location.
Many employees and partners have contributed to making the Center ready for business in the 2014 fire season. The SCOFMP agencies are planning an Open House for all stakeholders and the public on June 2, 2014, from 3 to 5 p.m. at the Center. We will provide information to attendees on how wildland fire operations, communications among the participating agencies, and seamless sharing of fire suppression resources across the area will be performed.
The consolidated dispatch center adds critical depth to dispatch personnel and reduces redundancies created by multiple centers. The primary reason the SCOFMP consolidated into one dispatch center has always been to provide safe, efficient and effective services to all of our users -- the public, the firefighters, and other stakeholders. Our vision for the LIFC is interagency dispatch capability that meets the business needs of stakeholders at all levels through standards, integration, and interoperability. The primary mission of the LIFC is to provide safe, timely, and cost effective communication, coordination, and information to support wildland fire management activities within its specified geographic area and support other agency resource operations in South Central Oregon. To report wildland fires in the SCOFMP protection area, please call (541) 947-6315 or 911. You will be able to reach a dispatcher 24 hours a day to report a wildland fire. Our agencies have a partnership with both Klamath County and Lakeview 911 dispatch centers to ensure our fire resources respond to wildland fire reports in this area. We appreciate your continued support of this consolidation. If you have any questions or comments, please contact the LIFC at the telephone number above or me at hwhitman@blm.gov or (541) 947-6101.
Specific fire locations and other information can be found on the LIFC Daily Intelligence Report
NIFC National Fire News
Large Incident Information - InciWeb
Safety
Weather, Climate and Smoke Management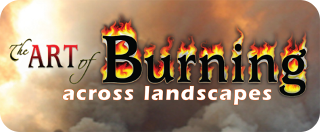 Policy, Plans and Agreements
Reports, Schedules and Calendars
Organizations