News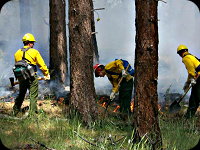 Fire Update – Launch Fire Temporary Area and Use Restrictions
Wednesday, July 30th, 2014, 12:16:11 PM PDT
Lakeview, Oregon - Klamath Falls, Ore – The following special restrictions and prohibitions are established on all Forest roads, trails, and within the specific area on the Fremont-Winema National Forest, Klamath Ranger District.
w Forest Road 3661 from its intersection with Forest Road 3661-360 to Four Mile Lake Campground. w Forest Trail 993 (Twin Ponds Trail,) from its intersection with the Pacific Crest Trail to its intersection with Forest Road 3661 at Four Mile Lake Campground. w Forest Trail 3759 (Badger Lake Trail,) from its intersection with Forest Road 3661-560 to its intersection with south boundary of the Sky Lakes Wilderness. w Forest Trail 3712 (Lost Lake Trail,) from its intersection with the Sky Creek Wilderness boundary to its intersection with the Pacific Crest Trail. w Four Mile Lake Campground is closed.
It is prohibited to go into or be upon any of the Fremont-Winema National Forest lands which are closed for the protection of public health and safety, including all National Forest System roads and trails. "For the safety and security of the public and firefighters with an uncontained fire we want to minimize the number of people in the potential path of the fire and allow time for an orderly evacuation of the campgrounds and trails," said Eric Watrud, Deputy Forest Supervisor, Fremont-Winema National Forest. The Launch Fire is reported to be 100 acres located near 4-mile lake in the Fremont-Winema National Forest at Township 36 Range 5 Section 5 approximately 9 miles north of Lake of the Woods
South Central Oregon Fire Danger
Wednesday, July 16th, 2014, 4:27:37 PM PDT
Lakeview, Oregon - South Central Oregon will be going to: -Adjective Class: Extreme -Industrial Fire Precaution Level: 3 -Public Use Restrictions on federal lands (those not under ODF protection)This will be effective as of 12:01 am (00:01) Thursday July 17.
Lakeview, Oregon – Due to the extreme fire danger in south central Oregon, Public Use Restrictions (PUR) will be in effect beginning at 12:01 a.m. (00:01 hrs) on Thursday, July 17. These restrictions apply to lands managed by the Fremont-Winema National Forest, Bureau of Land Management's (BLM) Lakeview District and U.S. Fish and Wildlife Service's (USFWS) Sheldon-Hart Mountain National Wildlife Refuge Complex.
The only Lakeview District BLM-managed lands not included in this order are those within the Klamath Falls Resource Area that are west of Langell Valley. This area is under the protection of the Oregon Department of Forestry (ODF). Information regarding restrictions that apply to ODF-protected lands may be obtained by calling (541) 883-5681 or visiting the following Web site: http://egov.oregon.gov/ODF/FIRE/precautionlevel.shtml
Klamath-Lake District Implements Wildland Regulated Use Closure
Monday, June 23rd, 2014, 2:03:27 PM PDT
Lakeview, Oregon - Beginning Wednesday June 25, 2014 at 12:01 AM, all private, county, and state lands protected by the Klamath-Lake District, Oregon Department of Forestry [ODF], including BLM lands west of HWY. 97, as well as those Bureau of Land Management (BLM) lands west of the Gerber Reservoir Area in Klamath County, will be placed under a PUBLIC REGULATED USE CLOSURE. Local fire danger levels are at "HIGH" as of Monday June 23rd in Klamath and Lake Counties. The increased potential of rapid fire spread and of major fire damage is upon us with the expected summer time dry and windy conditions that contribute to further drying of forest and wildland fuels. A recent large fire, the "Bryant Fire", has also prompted fire officials to place Regulated Use Restrictions in effect to help reduce the chance of an accidental fire start.
Under the Public Regulated Use Closure on ODF protected lands:  Smoking in wildland areas is permitted only in enclosed vehicles on roads or inside buildings..  Camping, cooking or warming fires will be prohibited, except in the following designated locations: * KLAMATH COUNTY: Topsy Campground (BLM), Surveyor Campground (BLM), Collier State Park, Kimball State Park, Hagel¬stein Park (county) and posted sites in the Klamath River Canyon. * LAKE COUNTY: Gooselake State Park. Portable cooking stoves using liquefied or bottled fuels are permitted at all other locations.  Off road driving and motorized vehicles on un- improved roads is prohibited.  Use of fireworks is prohibited. "Fireworks" means any combustible or explosive device or any other article which was prepared for the purpose of providing a visible or audible effect by combustion, explosion, deflagration or detonation, including firecrackers, fountains, skyrockets, snakes and sparklers.  Possession of a shovel and a 2lb fire extinguisher or filled gallon water container is required while traveling in a motorized vehicle, except on state and county roads.  Debris Burning was banned June 2nd in Klamath and Lake Counties, when fire season was declared, and remains in effect. In addition, the following activities will be prohibited between the hours of 1:00 to 8:00 PM:  Non-Industrial Chain saw use.  Cutting, grinding and welding of metal on forested lands
The above regulations expand those already in effect in the Klamath River Canyon since June 2. The "Fire Season in effect" declaration on June 2nd put into place regulations restricting debris burning and timber harvest operations. Wildland and structural fire protection agencies in Klamath County have agreed to prohibit all outdoor debris burning. Forest operations that require a Permit to Operate Power Driven Machinery now are required to have fire tools, on-site water supply, and watchman service on privately owned forest land. Declaring the "Fire Season" also prohibits the release of sky lanterns, the discharge of exploding targets or the discharge of tracer ammunition during this period. Fire prevention requirements and restrictions for Commercial / Industrial forest operations on lands protected by the Department of Forestry continue to be in place. For more information, contact the Oregon Department of Forestry at Klamath Falls, 541-883-5681, Lakeview, 541-947-3311. Walker Range Patrol Association protects lands in northern Klamath and Lake Counties. Contact 541-433-2451 for current WRPA fire restriction information. Southwest Oregon District of the Oregon Department of Forestry protected lands in Jackson and Josephine counties have regulated closure restrictions in effect also. Contact 541-684-3328 for current SWO information. Fremont – Winema National Forests and Lakeview District BLM - contact 541-883-6715 or 541-947-2151.
Specific fire locations and other information can be found on the LIFC Daily Intelligence Report
NIFC National Fire News
Large Incident Information - InciWeb
Safety
Weather, Climate and Smoke Management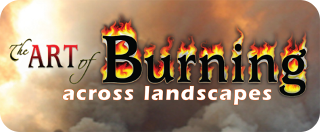 Policy, Plans and Agreements
Reports, Schedules and Calendars
Organizations